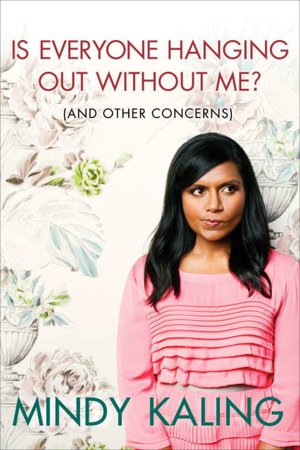 I finished reading
Is Everyone Hanging Out Without Me?
last night. I have to admit that I had super-high expectations after everything I had heard about it. The first few chapters I was unimpressed--I kept waiting to burst out laughing and pee my pants because it was just
that
funny. Then I forgot about all the hype and my expectations, and I just read it. And I enjoyed it, and it WAS funny! Mindy Kaling has some pretty spot-on opinions and observations about life, and it was a fun read. I've heard that
Bossypants
is better and funnier, but I haven't read that so I can't make a comparison. But I would recommend reading this one if you're looking for a fun or light read - perfect for a spring day relaxing in the park or laying on the beach this summer!
Have you read anything good lately?