I'm linking up again for
What I'm Loving Wednesday!
It's good for me to recall all the little joys!
I'm loving
this book
. The story sucked me in right away
and I couldn't put it down! I love finding a good read.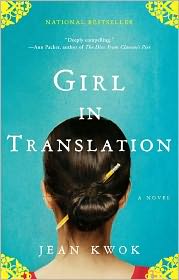 I'm loving this shampoo + conditioner! It makes my hair feel
really good, and it smells good too!
I'm loving the iced white mocha I had
from my favorite coffee place back home.
I'm loving that I got to see my niece today!
She has three new words: baby, apple, cheese.
She is such a cutie!
I'm loving this Baked Chicken and Rice with Black Beans.
And I'm also loving the summer giveaway that I'll be posting tomorrow!
What are you loving this week?